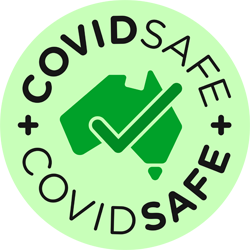 If you are a new patient travelling from an at risk LGA for your COVID-19 vaccination or a general appointment, we ask that you have a recent negative COVID-19 test result to provide at the time of your appointment. If you cannot provide a negative result, your appointment will be reschedulled. Thank you in advance for our understanding.
IT IS MANDATORY THAT ALL PATIENTS ATTENDING FOR A FACE TO FACE APPOINTMENT WEAR A MASK. 
MORE INFORMATION ABOUT COVID-19 Please click here
You can make an appointment with your preferred Doctor by calling our centre on 9683 3111 or online any time of the day – even after hours.